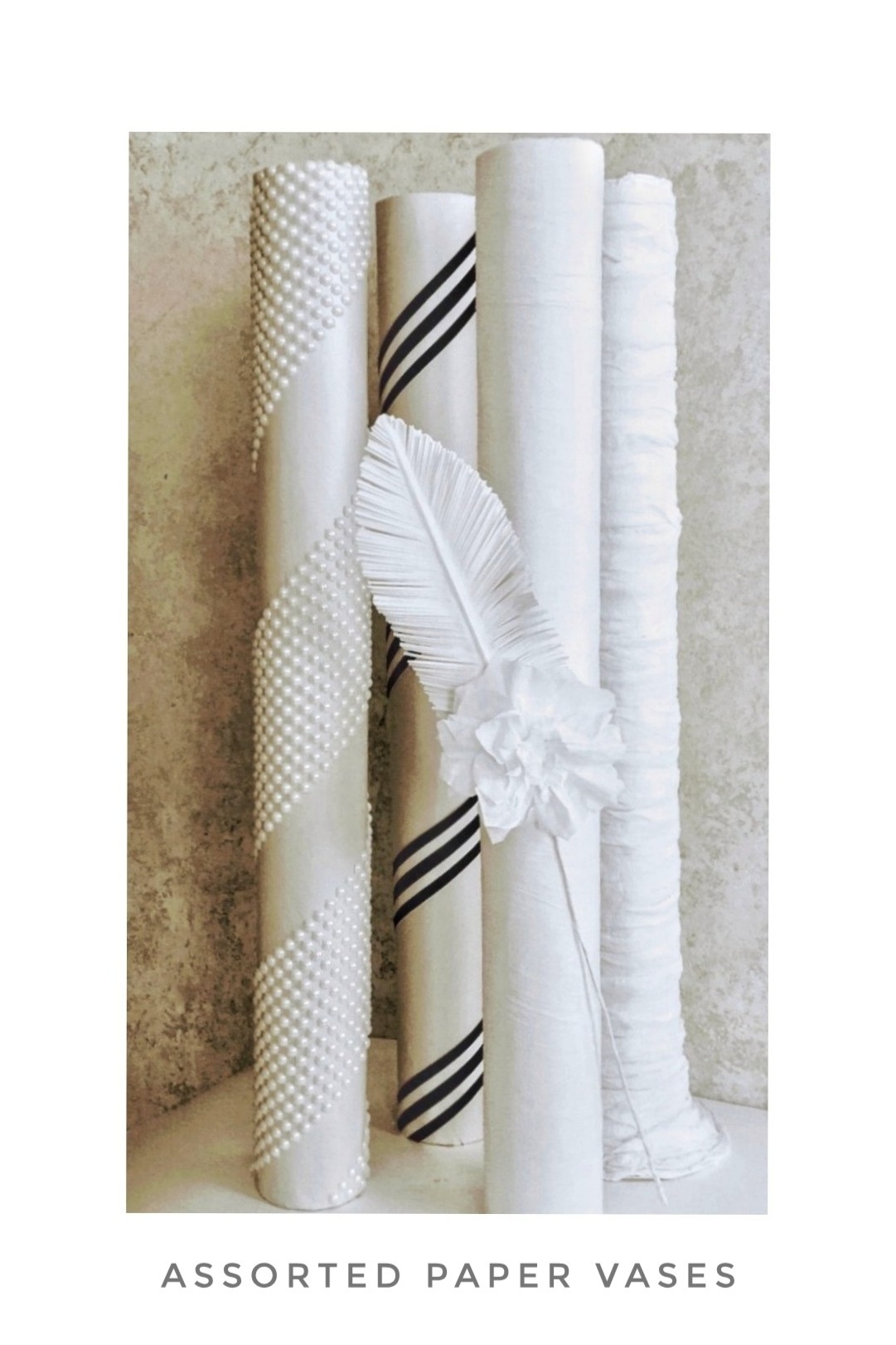 Made with bristol board/poster board and covered with papers and other decorative materials.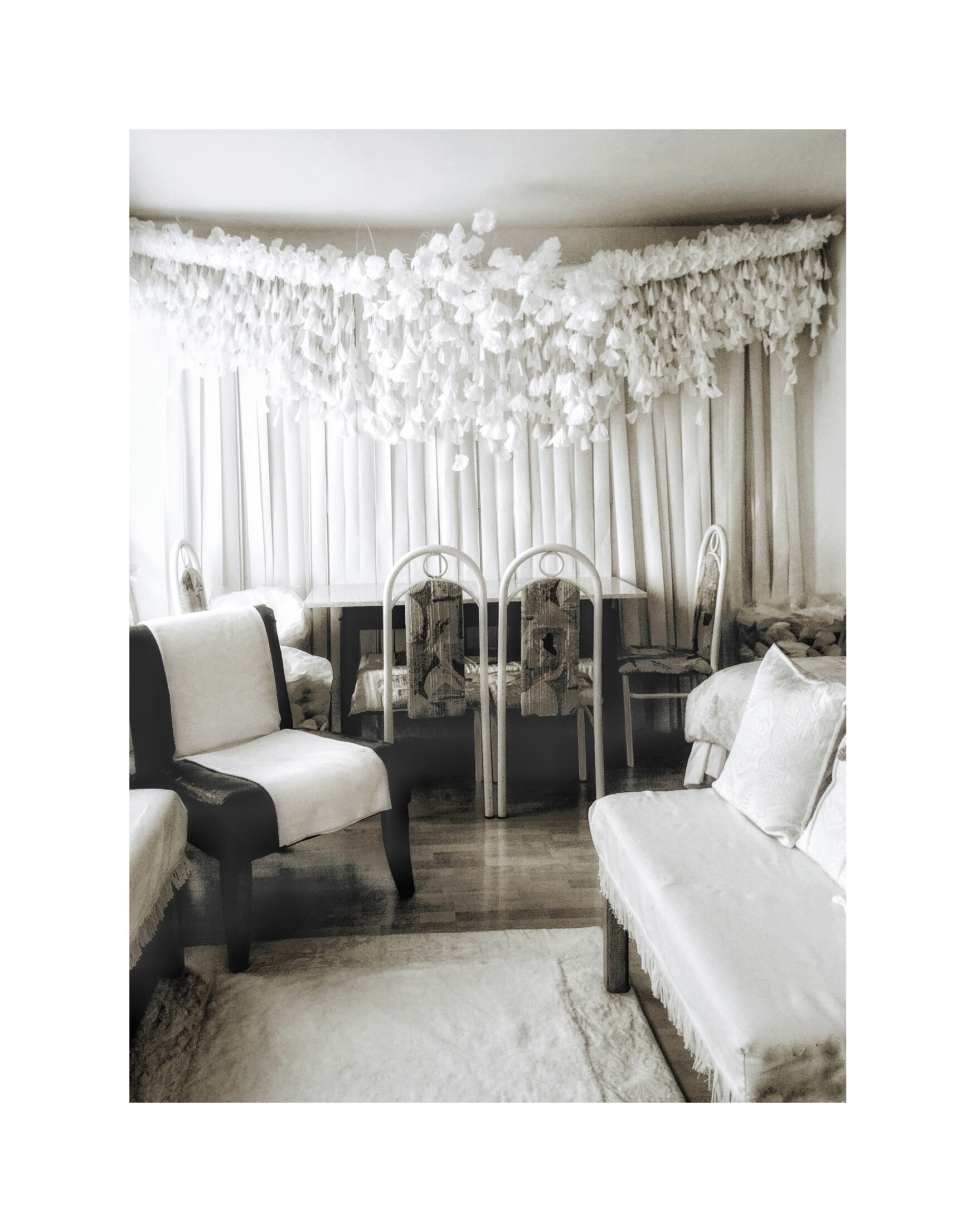 At left: The garland above the dining table, against the wall, started out as a thought; the end result is another pretty DIY mention.
Below: At left, A sheet of paper and hanging blooms disguise a mirror above the bookcase. Hanging sheets of paper as you would a curtain is an easy and inexpensive way to make a quick decor change. The only caution is to reserve that treatment for low traffic areas, where the paper is not likely to be torn. I covered the books with newsprint to tame the explosion of colourful spines. Notice some of the spines are unmarked. I ran out of gold and silver metallic markers.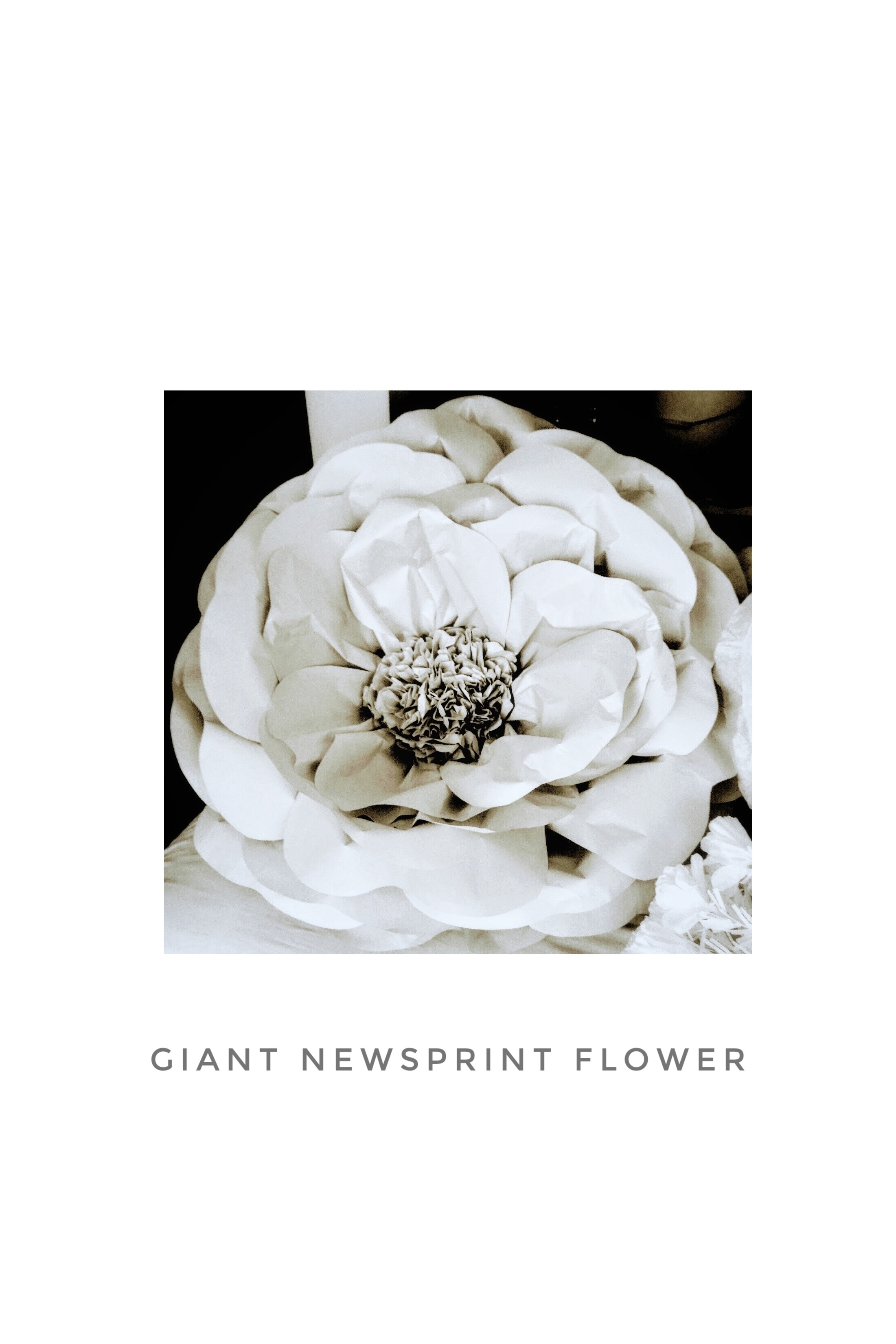 May be hung from the ceiling or on a wall.