living baking and cooking homemade
From scratch - a familiar place
Aside from spending less, homemade fresh, and unprocessed; there are loads of benefits to cooking and baking from scratch. I grew up in a time when most of our food came from the garden. That is not to say I didn't embrace readymade and prepackaged food in later years. I can't declare I ever turned completely away from my initial lifestyle. But I embraced the convenience prepared food offered; and occasionally, I supported advertising's pull. Having had a taste of both lifestyles, I decided to live the way I'm used to–with a twist.
old habits are persistent
A twist because back then, I didn't Google recipes or search for anything online. Even now, I'm penning these words on my desktop. Though I've noticed my thoughts flow faster with a pencil and paper. I'm not uncomfortable with computers; I've just used pen and paper way longer. The same goes for online searches. I look for what's current and seek out books with corresponding information.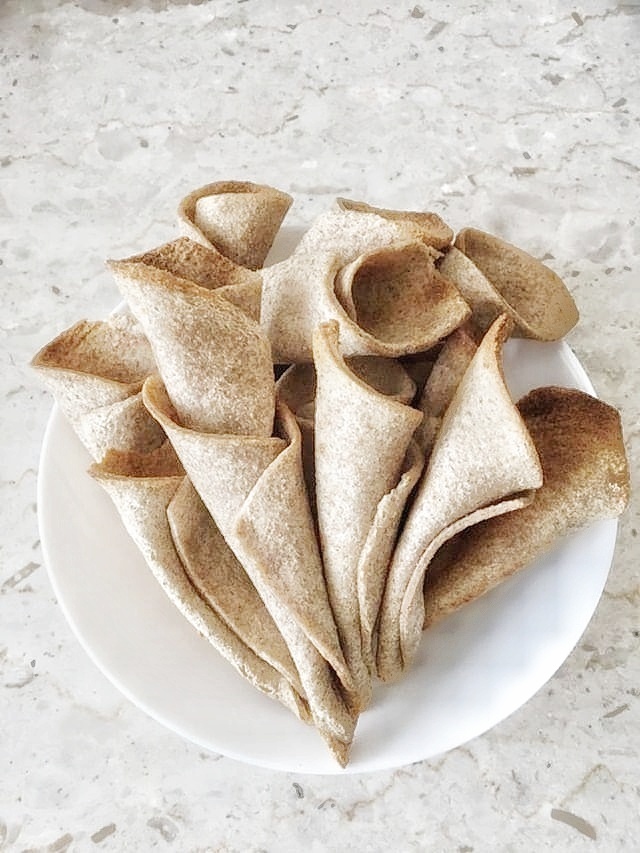 Sandwich loaf slices buttered, rolled and baked
Prepared equals convenience
Let's be real, prepared food is convenient. And a large majority of people who buy it would agree with me. Yet, I find cooking and baking from scratch to be easy. Not on the same level, but after initial preparation. Peeling and chopping vegetables, and marinating meats take time but it works out considerably cheaper. I cook and bake because I enjoy it. And it allows me to give more gifts from the kitchen.
There are multiple views of homemade cooking and baking today; I've listed some below
Cooking and baking are life skills
It as a disappearing or lost art
Should be taught in school
Parents should teach their children
Ancient, archaic and not necessary in today's world
Regardless of what others think; do it because you want to.
I do it because I love it.
Loving the food pics now
Most of the photos featured are from my daughter's collection. She took them when she was in high school. Now, she's a mom. Back then though, she annoyed me with her picture-taking and posting each time I served a meal. It's quite the opposite now; I'm happy those photos are available to share with you.
Below: Photos of meals I served my daughter years ago
Notice the overlaying caption on the photo below left? As I made breakfast one morning, she asked why I didn't use any salt. I told her with that much cheese, she didn't need it. Of course, with her new knowledge, she went on to caption it.
From scratch offers healthy choices
Baking and cooking from scratch may seem difficult at first. But after you get the hang of it, you will love it; and here are some reasons why.
The more baking and cooking you do, the easier it will become.
As practice makes better, you'll be confident in what you're doing.
Confidence makes it easier; and easy equips you to give as much as you desire.
Making more or in bulk can save you money; be it food, clothing or gifts.
If you love what you're doing, it works as a stress reliever -research says. And in my experience, it energizes.
Hosting and preparing for parties and events will be plain sailing and enjoyable. And gathering with family and friends will be something you look forward to.
Also, you'll learn cheaper, healthier, quality and more is possible; especially when preparing for parties.
The cookies below were all made for events and celebrations. Making them is easy; the batches bake quickly. And one evening of baking can yield hundreds.
Chocolate sauce drizzled on the sponge filled in for the icing I couldn't finish on time.
experiment and learn
When it comes to food and nutrition, cheaper shouldn't be the main goal. It is in this area healthy and quality should be the focus. Remember, healthy doesn't translate boring or bland.
Start with learning the basics of healthy eating:
Nutrients and meal planning
Explore your options on buying and storing food and costs; then personalize it
Think about ways you could save time with food preparation. Make and bake ahead. And when you do, give yourself sufficient time to finish partly prepared meals. So, you won't feel rushed.
Coconut, raisins, currants and mixed peel's in there
If you haven't yet tried and you're up to testing the benefits of baking and cooking from scratch -welcome!